Any trip abroad is it holiday or for business, involves some risks, which may be covered by travel insurance. Also, completion of a insurance decision is a normal trip for anyone who likes to plan things in advance and to ease life. But there are destination for witch one has to take an insurance because of the high risks, for information's regarding to these locations people can easily access Wikitravel.
Traveling a lot ? Take full year insurance
If you go abroad several times a year, the best solution is to buy a policy a year. This will bring you a discount and normal, save money in your pocket. You will get cheaper than if you pay separately for each journey.
Looking at detailed policy's conditions
When buying travel insurance, insurance conditions very well read. Watch out for pitfalls that could hide the insurance and liability that would absolve the company insured. After you have signed, make sure you meet the requirements under the contract; such insurance will no longer be valid.
Risks covered
Generally, each company has its offer, but they do not differ greatly. A standard travel insurance covers the risks of disease (sudden illness which also allows you to continue the journey and was found by a doctor) and accident (unexpected event, independent of your will and that you caused serious injury does not allow the continuation of your journey).
In addition to providing standard, there are more complex packages. You have to read every offer and so choose the best for you. You do not have to stay six or discovered if something happens, but not spend a lot of money that you could do anything in your journey.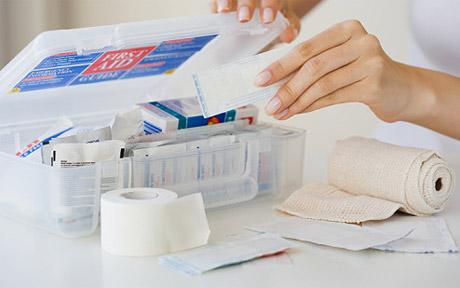 Get the right insurance coverage
Health travel insurance is an absolute necessity when you go abroad, not spend big bucks then if you get sick or have an accident. It can cover including air ambulance transport home if necessary. When buying insurance, declare your true health.
Update the Insurer
If something happens, you will need to deal with insurance details. Insurers insist that any loss or theft to be reported within 24 hours.
Validity Period of the insurance protection
Minimum insurance is commonly two days and a maximum of one year. Liability shall begin on the date mentioned in the insurance as the starting date of validity of the insurance, but not before crossing the border to make the trip abroad
What exceptions can occur in health travel insurance ?
Generally, insurers do not pay compensation in these cases :-
Medical expenses in terms of admission to hospital or specialized clinic or repatriation costs that have not been approved in advance in insurer
Chronic diseases and their consequences
Illnesses or injuries are the result of war and similar events his active participation in riots, exclusions also include suicide, suicidal intent.
Illness or injury, which the insured person has caused intentionally or as a result of alcohol, drugs or medication.
Expenses incurred for a rest cure or recovery (physiotherapy) in clinics, resorts, spas, sanatoriums, convalescent homes or similar institutions, psychiatric or psychotherapeutic treatment.
Pregnancy Conditions – You should inquire about the extend of coverage, if any.
Expenses incurred for the purchase, replacement or restoration of prostheses of any kind and / or glasses.
Medications or medical treatments should be administered or provided during travel abroad and who were known or prescribed prior to departure.
For insurance regulations, dangers or risky areas or countries traveler are advised to visit Wikitravel for more information.