According to a latest report released by the US Food and Drug Administration (FDA), one out of every five patients who has undergone a silicone gel breast implant will need to remove them within ten years of implantation. Silicone gel-filled breast implants are considered to be a safe and effective way for breast augmentation and breast reconstruction but it is it a lifetime device. Studies have shown that even though it is safer method if properly used according to the instructions on the label, longer usage leads to various other complications in women. They should continuously keep track for any visible changes in their breasts and also do a magnetic resonance imaging, popularly known as MRI scan, every two years after the implantation. Anyway, this is not required for women who have done saline breast implants.

The report given by FDA is based on various factors like the follow up studies conducted by the manufacturers of silicone breast implants, safety data from scientific publications and other adverse events reported to the agency. Even though many of them have reported greater satisfaction from their implants, some of the major complications which are commonly observed includes, a tear in the outer shell, visible scars, pains and infections on the area, uneven appearance, wrinkles, need for additional surgeries or removal of the implant and tightening of the area around the implant. FDA also states in their report that till today none of the studies have shown any relation between silicone breast implant and other health conditions such as breast cancer, rheumatoid arthritis, connective tissue diseases or reproductive problems.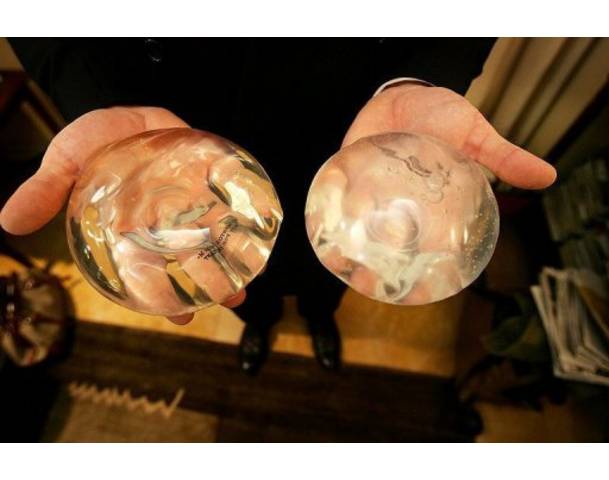 As per the reports given by the American Society of Plastic Surgeons in the US last year,  296,203 breast augmentation and 93,083 breast reconstruction procedures were performed among which, saline implants were used for half of the procedures and silicone implants were used for the other half. There is a very small risk of a very rare cancer, known as anaplastic large-cell lymphoma (ALCL), near to the implant, may it be a saline implant or a silicone implant. Researchers are working on it to find out whether there is any casual link between the implant and the cancer.
The FDA will continuously be active in monitoring and collecting information regarding the safety and performance of silicone breast implants. They are also planning to hold an expert advisory panel in the coming months to discuss on the different ways to make the post approval studies more effective. Hence, people are advised to report any serious symptoms or complications to their physician without any failure.