After a recent study researchers from Chile has mentioned in some cases if children, already having high levels of hemoglobin in blood are fed iron fortified formula, show weaker performance in thinking and memory test in comparison with children who get low iron formula.
According to the study result published in the Archives of Pediatrics & Adolescent Medicine in maximum cases infants did not show any negative effect of the fortified formula. More over babies, who had low hemoglobin levels in blood performed better in thinking and memory test after getting the fortified formula. But the exceptional effect on some babies has surprised the researchers, accepted the study author Mr. Betsy Lozoff. He has mentioned that although a very small number of children showed the exception researchers are worried about it.
Previous studies have proved that low iron levels in blood can lead to low brainpower in children. Nowadays deficiency of iron has become a serious health problem in children all over the world.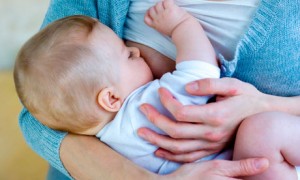 Researchers have recommended that before using iron fortified formula parents must know their children's iron levels. In United States doctors advice an iron test of new born babies within 1 year of their birth to know the iron levels in their body. Parents generally think that more iron means more brain power of their babies. But the researchers have cautioned that giving more iron to babies who already have high or sufficient levels of iron on their body may be harmful enough for the babies.
The results are based on studies conducted in Santiago between 1991 and 1994. Researchers selected 835 new born babies who were not anemic and suggested low iron formula to some of them and high iron formula to some of them till their one years of age. After ten years they called back 473 children of the 835 infants. After testing their thinking and memory power the researchers found that getting high iron formula was fruitful for babies who initially had low iron levels in blood than who had high iron levels in blood.