If one has trouble locating the nearest dental care in one's area, this site is just for one. It has over 25,000 dental professional on their database.  However, it will only work for people living in the US.
Brighter, an online company and based on Santa Monica, California.  They promise large discount for anyone who will sign up with their service.  One could get a discount of up to 60% from services such as basic dental procedures, cosmetic dental procedures, professional cleaning, crowns & fillings, orthodontics and teeth whitening procedures.
Aside from the discount that one could get, one could also compare the dental fee of every dentist listed on the website.
Jake Winebaum is the founder of the site.  The latter inspired by his father ask him about the dental tooth service fee.  Since then, he researched a lot regarding dental services and that was the start of the site.
In his research, he found out that he could help others to find useful service.  Based on the U.S. Bureau of Labor Statistics report, in 2008, Americans pays more than $30 million for dental services.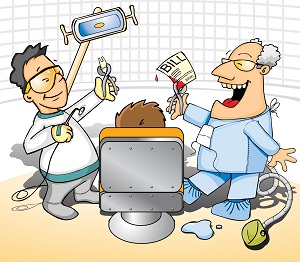 Another survey done, by Pew Charitable Trusts claims that in every one out of five children, in the California region, never did see a dentist all their life, the same children never did have a dental checkup.   With the collected data that he now possesses.  Also, the fact the country is now facing recession that will leave million of families that could not afford simple dental health insurance.  Winebaum made the decision to launch his site.
If one have been wondering if one qualify to join Brihter.com, here are a few points to be considered for the services.
•             People who do not have dental insurance (including both children and seniors)
•             People who have limited dental health insurance plans
•             People who have exceeded the maximum coverage on their insurance plans
One must remember that to avail of the discounted rate of the dentist's fee, one must pay an annual fee of $79.  The moment that one pay the yearly fee, one would get access to more than 25,000 database of dentist from all over the USA.  The $79 would only cover one's family, where members are leaving on the same house.  However, those family members that move out cannot avail of the discounted rates.  The fee differs for companies that have five or more employees.   The employer would have to pay $245 a year.
If one are not sure whether, one would like their service, there is a free one month subscription that one could use.  After that, it would be all up to the person whether to continue or discontinue the service.